Recruitment
Tired of contract life, and armed with an animation career, Sneha Shukla shows us how talent acquisition in Netflix Animation hires how shifted gears and is now trying to help others in animation find their voice.
By Alexandra WhyteSeptember 28, 2020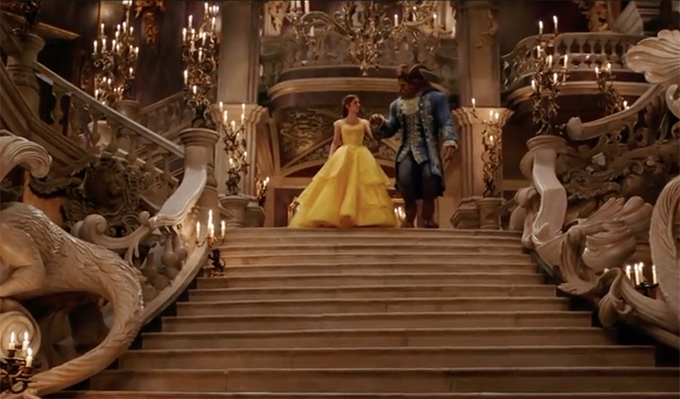 Sitting at her desk at home in California, surrounded by art from Anu Chouhan, Gabby Zapata and Noor Safi, Sneha Shukla Talent Acquisition in Netflix Animation has come a long way in her career. And now she wants to help others do the same.
Since her first day of animation school, Shukla didn't really known where she fit in this industry. First she tried graphic design for South Asian hip-hop artists, but her parents wanted her to do something more stable. So she enrolled in animation at California College of the Arts—but that didn't work. "I ended up not liking it at all," she says about her first animation class. Then Shukla specialized in texturizing, "but I couldn't see myself doing that for 10 years," she says.
She tried her hand at character effects, and spent five years working on everything from the live-action remake of Beauty and the Beast to Game of Thrones to Hotel Transylvania 3. But endless contracts in multiple cities left her feeling lost. Then she landed at Netflix, and her career took an entirely different path.
Instead of continuing her work in CFX, she's now a talent acquisition specialist working at Netflix Animation, finding talent and matching them with the SVOD's productions.
"I had never even thought of recruiting. I didn't know I could have a career in that because nobody talks about it," says Shukla. "I thought about all of the recruiters I had been in touch with, how much they had impacted my life, and how, to this day, I still remember every recruiter I talked to who vouched for me."
Since joining Netflix, she has contributed to recruitment research on her "dream project" Pashmina.
Based on the bestselling teen graphic novel by Indian American author/illustrator Nidhi Chanani, the CG-animated musical film is created in partnership with LA-based Hyde Park Entertainment (The Journey Home, Legends of Oz) and London's Bend It Films (Bend It Like Beckham). The graphic novel tells the fantasy-adventure story of Priyanka, a first-generation American teenager of Indian descent who discovers a magical pashmina and uses it to learn the truth about her mysterious family history.
To staff the project, Shukla began her search with a callout on Twitter, and then turned to Instagram.
When she gets involved in a project, Shukla meets with the production team first to get an understanding of what they want. While she sometimes scours platforms like Twitter, LinkedIn or even IMDb, the majority of her hunt is conducted on Instagram, where she seeks out people posting images that suit the look of the project.
In particular, she sees Instagram as a search engine for work that might not be submitted through more traditional portfolios—art that reflects unique cultural backgrounds (particularly important as she hunts for BIPOC creatives) or passion projects.
Shukla can't talk about her current projects, but she's turned her attention to recruiting Anu Chouhan, whose art hangs on her home office wall. "It's really interesting to see these artists that I know become big names that everyone wants to hire," says Shukla. "And now I'm in the position of hiring animators, which is really cool."
Written By Leanne Loughran, Independent VFX Recruiter – Check out her Website www.vfxrecruiter.com
What do Recruiters look for?
This is a question I get asked everywhere – at industry events, on podcasts, at universities from everyone – at all levels!
The Process: A recruiter has been briefed on the role and usually has a good idea of the job or slate of work the company has this vacancy for.
When looking for specific skill sets as a recruiter i tend to break down the criteria as to what i am looking for; into industry disciplines. I wanted to share with you some quick points that may help have an insight through the recruitment window. For full transparency…… (sorry not sorry!)
Within the VFX + Animation industry there are a huge amount of disciplines from production, art departments, 3D/2D through to Tech roles and beyond!
I have made a list of some of the roles and short key tips I look for in applications when hiring for these specific skill sets. I could write an essay for each but tried to keep it short and snappy.
Production Assistant / Coordinator – experience in the industry at entry level and relative training / education background.
Production Manager – Progression from a Coordinator role. Strong background and relevant training – precise and clean professional application material.
Producer – Progression through production ranks and recognisable companies. Ideally progressing from PM to producer at the same company is a good sign.
StoryBoard Artist – High drawing standard, understanding of perspective and scale. Visually well put together self promotion/application.
Concept/Visual Development – Excellent painting ability, background or experience in Art, Strong style and expression of colour. Understanding of light is essential.
Matte Painting – Exceptional painting ability, background or experience in Art, Strong style and expression of colour, solid understanding of the built environment. Breakdowns are important to see, including references if used. VFX – i look for paint integration on live plates. Anim/Full CG – painting integrating into the CG Environment, colour space and style.
Rigging – Able to rig a variety of creatures, characters or props (DOE) Crossover with animation or experience around animation a bonus. Rigs shown to full extreme in reel (sped up etc) Ability to rig in Maya essential plus other rigging systems desirable.
3D Character Animator – Humour, timing and foundation of core animation principles. References for character work helpful. Lip Sync experience usually needed for character work so good to see examples. Avoid soundtracks to distract from this!
VFX Creature Animator – Quadruped animals experience vital- with a reference if possible. Looking for realistic animation, weighted movement and believable creatures.
2D Animator – Variety of styles on reel to show adaptability. Excellent core animation basics such as timing and weight. Humour if hiring for a styled show – strong reel needed. Ability to Rig would be desirable.
Modeller – Hard and soft surface depending on role. Clean turntables showing topology. Showing a reference will help see progression of the model through the pipeline if also showing rendered or final shots.
Texture Artist – High quality textures, UV's laid out if showing wraps, Textures on hard and organic surfaces or specialist in either. Realistic if VFX – Animation i would like to see the texture fit into the CG environment style.
Lighting TD – Beautifully lit environments, props, creatures in a variety of subject matters. Clean and polished, strong attention to detail. Understanding or experience of compositing is a bonus. Wide array of software and lighting engines is a plus. Inclusion of a reference or art work helps when viewing the reel / portfolio.
3D Generalist – Experience across modelling, lighting, texturing pipelines or a similar variety. Strong problem solver both creatively and technically.
FX TD – Creative and technical sims, Knowledge of dynamics and physics in the real world vital -Strong technical understanding of extremities of FX software. Branching into crowd/groom a bonus. Evidence of an exceptional liquid is always a plus!
Groom Artist – Variety of Hair and Fur in different settings. Breakdown of process useful and including a reference will help. Realism in VFX and a matched creative style if in the animation world.
Paint / Roto – Clean paint examples showing breakdowns. Roto again clean plates – show breakdown if possible and integration into live plate.
Compositor – Breakdowns are important!! CG Integration needs to be exceptional. Background in Roto/Paint a good foundation. Main thing is I am looking for is quality comp shots on a reel. Shot selection is so important!
CG Supervisor / 2D Supervisor / VFX Supervisor – All about experience, problem solving, leadership and highly skilled backgrounds. I am looking for polished reels. Strong shot selection included in the reel is an indication on a well trained eye.
Tech – With tech roles i am looking for a match in skills to the hire brief so this needs to be clear and informative when applying. The software, C++, Python etc.
Experience in a VFX/Animation environment is usually essential. Technical problem solvers and getting this across will help any tech application. More versatility in software knowledges and systems will benefit the application.
My VFX Recruiter Application Checklist
When applying for a role, whether it be speculative or for an advertised position your first port of call is sending in your details: Usually your CV/resume, Showreel, Portfolio with links to specific social media handles such as LinkedIN plus a cover email.
CV/Resume
Keep to one page if you can
Readable format such as a PDF
Well laid out and visually clean.
Name and skill set should be on the header ie. Joe Bloggs, Creature Animator
Working hyperlinks to your showreel, Website, Social handles (check!)
If your reel has a password include it!
Include contact details such as a mobile number and email address
Add your current location and include your nationality or Visa status if relevant to the role you are applying for.
Order for experience:
1. Work Experience: working backwards chronologically (most recent first)
2. Qualifications: chronologically starting with the most recent
3. Honours / Voluntary
List your relevant software knowledge / Skills Sets
Cover Email
Address the email to a person or correct team
Keep the email short one or two paragraphs
Check spelling / grammar
Include Link to showreel/website/socials (not forgetting passwords)
Remember to attach CV/Resume – (yikes!)
Showreel
Duration between 1min – 3min
Include title frame with name, specialism and contact details
List software used and role involvement on each shot
Include references if you used them
Breakdowns where you can
Keep relevant to the company or industry you are applying for
Open with your best work but don't end on your weakest
Use a professional video platform like Vimeo to host your reel
Hopefully these tips or pointers will help in some way when applying for roles in the VFX + Animation industry. Each recruiter will have a different process or checklist when filtering candidates. Remember to tailor your applications to each role you apply for there is not one showreel that fits all! Be as creative as your work and you will stand out from the crowd.
Disclaimer
My views are my own and do not form any of the criteria of any VFX or Animation studio i have worked at.